About us
Our goal is to improve all mixed IT environments in the world by providing a Linux Server that can be transparently inserted to any Windows® environment, causing no interruption to the end users.
We have started realizing this goal by offering native interoperability with Microsoft Active Directory®, that is by far the most used infrastructure service in businesses globally.
There are thousands of companies and organizations all over the world that already deploy Zentyal Server, taking advantage of this interoperability. We continue to improve and expand our products and services every day to reach the goal of mixed IT environments where everything just works.
Our story
Zentyal Server offers the first-ever native Microsoft Active Directory® implementation on Linux that is easy to use.
Zentyal Server started as an open source project in 2004, providing companies and organizations with a complete Linux server that was easily managed via graphical user interface. The project shifted its focus quickly towards the implementation of Active Directory protocols and thanks to the easiness of use it had offered from the very beginning, it soon became one of the most popular business-led Open Source projects in the world.
Amid the generalized push for cloud, discontinuation of popular Windows® Server products and sharp price increase of remaining Windows® Server products, Zentyal Server has become number one server alternative for many businesses and organizations globally. Widespread adoption of Zentyal Server has provided us with unique insights in the needs of companies and allows us to provide support and services that fit their requirements.
Read more about Zentyal Server and learn how your company can take full benefit of it.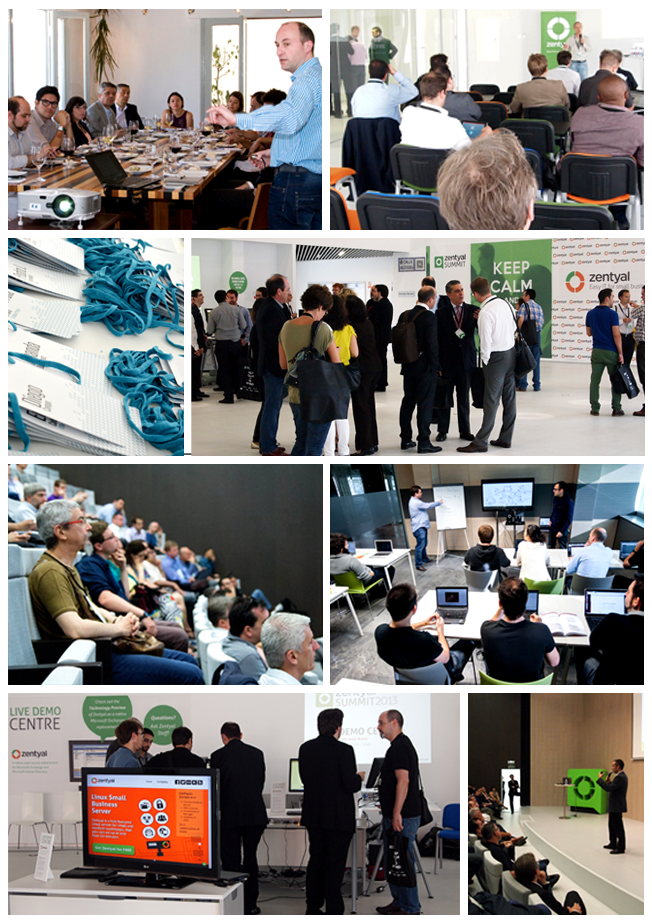 What our customers and partnes say
"The Zentyal integrated LDAP server simplifies things in a few innocuous but very time saving ways. That is my favourite feature. I hate having to do repetitive things manually."
Jonathan Bowerman, IT Specialist, Bartle and Gibson
"When I discovered Zentyal, it seemed like an amazing all-in-one. Setting up any of our network services with a couple of clicks and just leave it running seemed like magic to me. Deploying our infrastructure in a couple of days had been unthinkable until then."
Daniel Muñoz, IT Administrator, Santa María del Bosque School
"We manage many applications that must be accessed from the Internet and for security, we can not have them in public view. Zentyal's port redirection is my favorite feature because it allows to manage them in a very simple and efficient way"
Josué Solís Torres, Support Manager, Qualsys