Resources
Zentyal is easy to use, but naturally you need to be able to count on specific instructions for correct installation, configuration and maintenance. Here you can find the most important resources to get you started with Zentyal Server.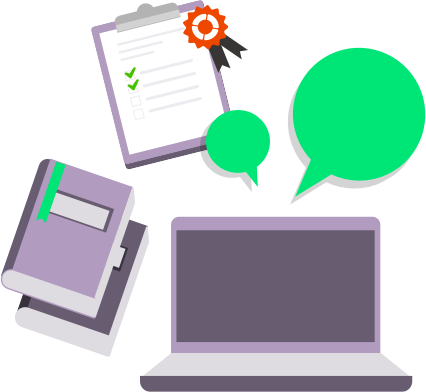 Documentation
The official documentation walks you through the installation of Zentyal Server and basic configuration of all the network services provided by Zentyal.
Zentyal book
Zentyal book covers all relevant aspects of configuring and managing Zentyal server, together with best practices and large number of practical exercises. See a sample chapter on "Virtual Private Network (VPN) service with OpenVPN".
Certification and training
The official Zentyal training courses are intermediate courses aimed at IT professionals with experience in computer network management. The Zentyal Certified Associate (ZeCA) certification validates their knowledge with vendor-certified exam. Get started with a free introductory course!
See courses and certifications
Support portal
Zentyal customers count on vendor-certified support according to the limits of their edition. To open a ticket, simply log in to the Support Portal and click on "Get IT help". If your edition doesn't include support, but you want to open a support ticket, please contact us for quotation.
FAQ
Each Zentyal deployment is a little different and every day our staff is surprised by new questions. However, there are a few questions that come up repeatedly and we wanted to share these questions and the answers with you.
Migration from Windows Server to Zentyal
Zentyal offers an easy Linux alternative to Windows Server and as such, most of our customers migrate from Windows Server environment to Zentyal. Here you can find the basic guidelines for these migrations.
Use Cases
Get inspiration from people like you. See how others are using Zentyal to manage the network infrastructure of their organization, from domain and directory to mail, basic network services, Internet access and security.
Release policy
Zentyal Server releases are always based on Ubuntu Server LTS. Major Zentyal Server versions are published every two years and minor versions are published between mayor releases, introducing usually new features. Commercially licensed Zentyal Servers are supported for 4.5 years since the release date.